3CX Call Analytics
Live & Historic Call Analytics for Self-Hosted 3CX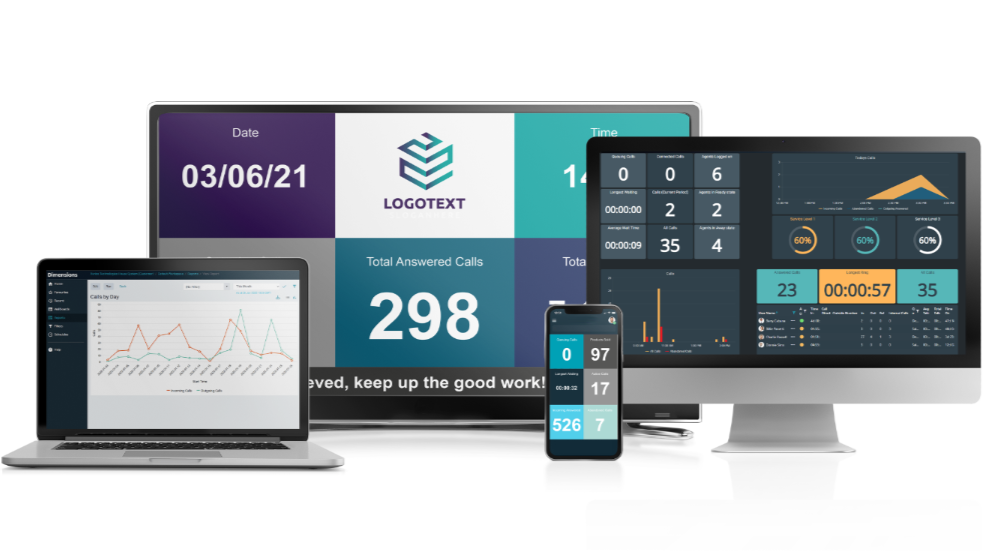 Unlock the power of data-driven insights and take your business communications to the next level with Call Analytics from Dimensions Technologies, perfectly integrated with the 3CX self-hosted platform 1. Experience unparalleled visibility into customer interactions, make informed decisions, and elevate your customer experience like never before.
Key Benefits:
Comprehensive Customer Interaction Insights: Gain an in-depth understanding of your customers like never before. With Call Analytics, every customer interaction is automatically captured, analyzed, and presented in easy-to-understand reports. Identify pain points, customer preferences, and emerging trends to fine-tune your approach and deliver exceptional customer experiences.

Data-Driven Decision Making: Leave gut feelings behind and embrace data-driven decision making. Dimensions Technologies' powerful analytics engine provides detailed call metrics and visualizations, enabling you to make informed choices on agent training, process optimization, and resource allocation. Maximize efficiency and productivity with actionable insights at your fingertips.

Real-time Monitoring and Performance Tracking: Stay in control of your communication processes with real-time call monitoring and agent performance tracking. Instantly access live call data, monitor customer interactions, and provide immediate support or guidance to your team. Keep your finger on the pulse of your operations and enhance overall efficiency.

Optimized Workflows and Resource Allocation: Call Analytics empowers you to identify bottlenecks and areas for improvement in your communication workflows. Make better use of your resources by reallocating them where they matter most. Streamline your operations, reduce response times, and create a more agile and responsive organization.

Enhanced Customer Experience: Happy customers are loyal customers. With Call Analytics, you can ensure your customers receive top-notch service every time. Identify areas for improvement in your support processes, personalize interactions, and exceed customer expectations consistently.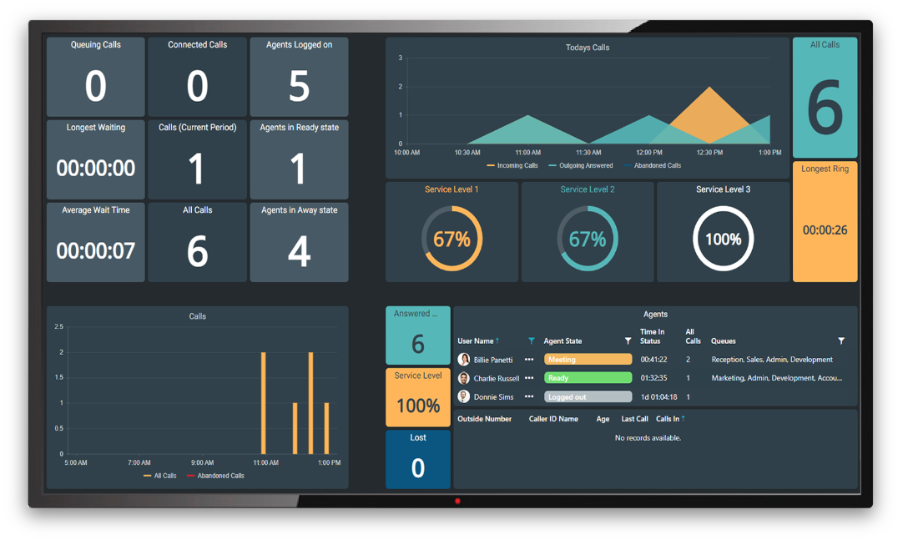 Easy Integration and Implementation:
Dimensions Technologies seamlessly integrates with your 3CX self-hosted platform1, ensuring a hassle-free setup and minimal downtime during implementation. You can start harnessing the power of call analytics almost instantly, without disrupting your existing communication infrastructure.
Get In Touch
Stay Ahead of the Competition:
In today's fiercely competitive landscape, gaining a competitive edge is crucial. Call Analytics from Dimensions Technologies on the 3CX platform empowers you to stay ahead of the curve by making data-driven decisions and fostering exceptional customer experiences.
Don't miss out on the transformative power of Call Analytics. Elevate your business communication strategy and unlock new possibilities with Dimensions Technologies and 3CX. Take the first step towards success by integrating Call Analytics into your communication ecosystem today.
Download Datasheet